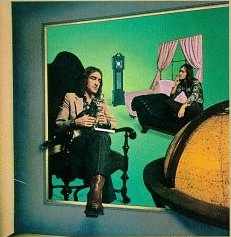 Dave Mason
It's Like You Never Left
Released 1973
Columbia Records
by Jim Esposito

I hear guys like John Mayer and Ed Sheeran, to me they sound like Fourth Generation Dave Mason. A forgotten artist, English guitarist, singer-songwriter Dave Mason was a founding member of Traffic, played lead guitar on their early records. He wrote "Feelin' Alright?" on their second album, the eponymous Traffic, came out in 1968. Released as a single it didn't fare well, but Joe Cocker covered the song for his debut With a Little Help from My Friends, and his version hit the charts. "Feelin' Alright?" was subsequently recorded by a number of artists, among them: Three Dog Night, Gladys Knight, the Jackson 5, Diana Ross, Isaac Hayes, Grand Funk Railroad, Little Milton and Craig Chaquico.
Mason was in and out of Traffic through the late Sixties into the early 70s. There's a famous quote by Sam Goldwyn: "I was always an independent, even when...
Continue Reading Dave Mason Review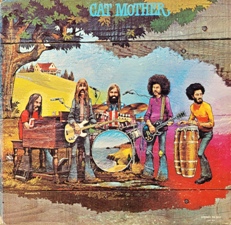 Cat Mother
Cat Mother
Released 1972
Polydor Records
by Jim Esposito

Music, recording albums, is a mercurial and capricious enterprise. Sometimes the stars align. No other explanation for Cat Mother. It's great. And that comes totally out of left field. These are guys you probably never heard of, who hadn't done much before, never did anything afterward.
The band released two LPs prior to this, and they were (I'm being nice here) mediocre. Cat Mother & The All Night Newsboys first appeared in 1969 with a Top 40 hit called "Good Old Rock 'n' Roll" that peaked at #21 on the U.S. Charts. A medley of 50s and 60s rock 'n roll tunes by Chucky Berry, Little Richard, the Big Bopper and Jerry Lee Lewis, it came off their first album The Street Giveth and the Street Taketh Away, produced by (no lie) Jimi Hendrix...
Continue Reading Cat Mother Review
Classic Rock Updates
Sign Up For Our Email List!
Receive a Notification When New Content Is Posted
Email Your Email Address to jim.classicrockforever (at) gmail.com
We do not SPAM. You will receive one email every week or two.
We will never sell your email address and you can easily unsubscribe at any time.